South Korea's leading comprehensive visual arts awards, the Baeksang Arts Awards finally reveals the winners of the 49th Baeksang Arts Awards 2013 for Television and movies.
Ryu Seung Ryong (Miracle From Room 7) and Yoo Jae Suk (Running Man and Infinite Challenge) won the Daesang Awards in movie and television sections respectively. Notably, Park Yoochun received his 3rd Baeksang Popularity Award for Missing You. He won same recognition last 2 years ago for his stints on Sungkyunkwan Scandal and Miss Ripley.
SBS action drama The Chaser is the biggest winner on TV section garnering 3 awards.
Here' the Full List of Winners of Baeksang Awards 2013
MOVIE SECTION:
Daesang Award: Ryu Seung Ryong "Miracle From Room 7"
Best Picture: Masquerade
Best Director: Choo Chang-Min "Masquerade"
Best Actor: Ha Jung Woo "Berlin File"
Best Actress: Kim Min Hee "Temperature of Love"
Best Supporting Actor: Ma Dong Seok "Neighbors"
Best Supporting Actress: Jo Eun Ji "The Concubine"
Rookie Movie Actor of the Year: Ji Dae-Han "My Little Hero"
Rookie Movie Actress of the Year: Han Ye Ri "As One"
Most Popular Movie Actor: Kim Dong Wan "Deranged"
Most Popular Movie Actress: Park Shin Hye "Miracle From Room 7"
Best New Director: Jo Sung Hee "A Werewolf Boy"
Best Screnplay: Jung Byoung Gil "Confession of Murder"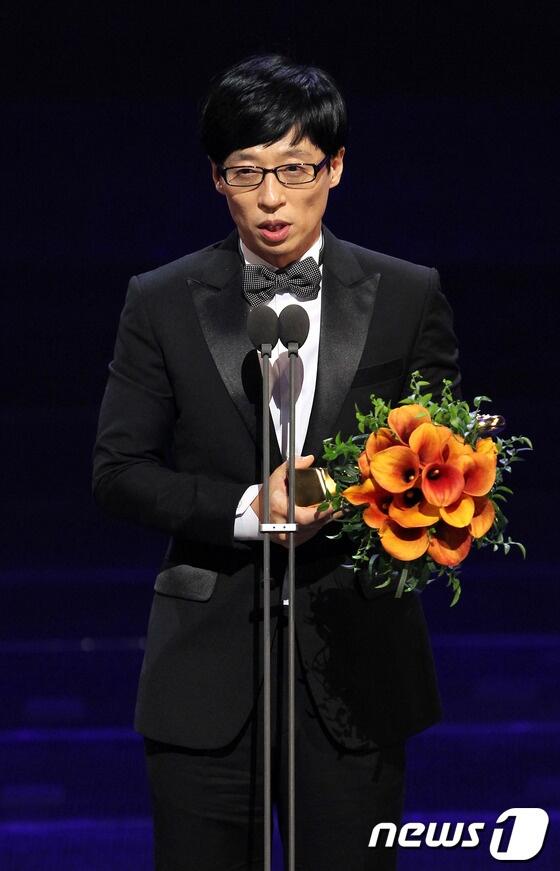 TELEVISION
Daesang Award: Yoo Jae Suk "Running Man" and "Infinite Challenge"
Best Drama: The Chaser (SBS)
Best Director: Kim Kyu Tae "The Winter, The Wind Blows"
Best Actor: Son Hyun Jo "The Chaser"
Best Actress: Kim Hee Ae "Wife's Credentials"
Rookie TV Actor of the Year: Lee Hee Joon "Unexpected You"
Rookie TV Actress of the Year: Jung Eun Ji "Reply 1997"
Most Popular TV Actor: Park Yoochun "Missing You"
Most Popular TV Actress: Kwon Yuri "Fashion King"
Best Educational Program: Korean Cuisine and Dining

Best Variety Program: Dad, Where Are You Going (MBC)
Best Male TV Personality: Kim Byung Man "Law of the Jungle" and "High Society"
Best Female TV Personality: Shin Bora "Gag Concert"
Best Screenplay: Park Kyung Soo "The Chaser"
Baeksang Arts Awards 2013 was held at Kyung Hee University peace hall on May 9th.
Related articles